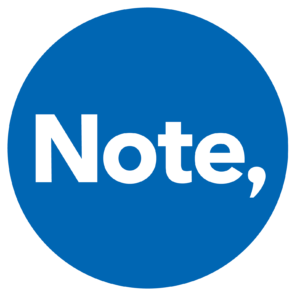 Every office needs a guardian angel watching over all the things that are easy to miss. At Note, we have Sharon. From way, way on down in Augusta, Georgia, Sharon works to keep Note's communications channels flowing, whether it's social media, email campaigns, or Tom's busy calendar. Whatever it is, we don't worry about it when Sharon's keeping watch.
Sharon started her public life working for the Georgia State Government in Human Services and Law Enforcement. After 20+ years of public service, she moved to virtual assistant-ing in 2014, working for a firm that transitioned intellectually- and developmentally-disabled adults to family-style community homes. Her long history of helping people get where they need to go was one reason we knew she was the right fit here at Note. Sharon holds a degree in Human Resource Management from Augusta College and is a Notary Public (for those times when you want to sign a document and really mean it).
Sharon loves being outdoors with her family: a husband of 22 years, five adult children, and one (so far!) cute little 3-year-old grandson. They love cooking out and camping together, and golf in its two primary forms: vanilla and frisbee. Sharon loves Marilyn Monroe (who doesn't?!), Stevie Nicks and Tom Petty on vinyl, and if she ever got her hands on an actual VW bus, she'd never stop wearing tie-dye and driving it around.
---
Latest News from Note:
"Money is the key to happiness." Do you believe that? Be honest. As I scroll through social media, watch videos, and listen to podcasts, very few are willing to admit that money is in fact the key to their sense of happiness. Even those that regard themselves as "spiritual", can't or won't admit that their …